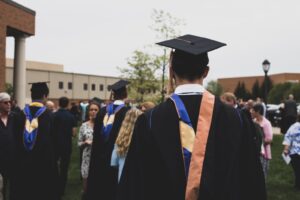 It is often said that a call to preach, and to pastor for that matter, is a call to prepare. Much like the Apostle Paul in his older years helped to raise up and train young Timothy for the work of ministry, so we as the staff and Elders at Crossroads desire to invest in the teaching and training of our up and coming young ministers. The Timothy Fund is a designated account for offerings directed to support young ministers who have grown up in our church family in their seminary training.
If you would like to give to this fund and help support our ministers in training, and future ones to come, click here.
If you would like to learn more about our Timothy Fund and its requirements, click here.